---
View and Report Security Event Log

The events that you decided to log when configuring rights are displayed in the Security Event Log. Results are viewed on the Results tab and may also be displayed or printed in a report format. Two types of reports are available: Chronological Event Log Report or Event Log by Right Report.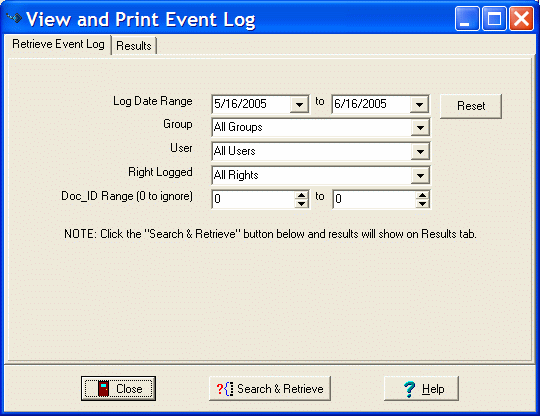 1. From the Security menu, select View / Print Security Event Log.
2. Modify any desired filter options to narrow results.
3. Click the Search & Retrieve button.
4. Results are displayed on the Results tab.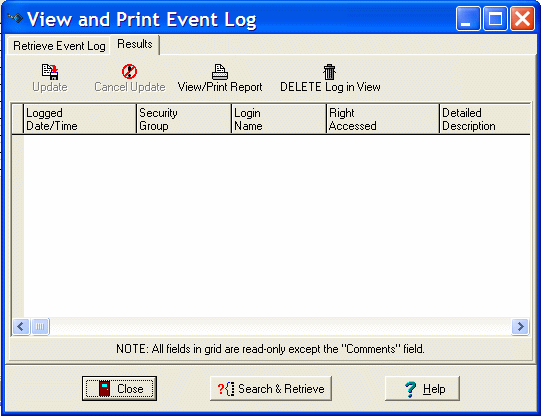 5. Click View/Print Report button to display results in a report format.
6. Select the desired report format (Chronological Event Log Report or Event Log by Right Report).
7. Click the View Report button (if there are no records on the Results form, no report will generate).

NOTE: You can modify the Comments column for any record, if desired. All other fields on the Results form are read-only. Click the Update button if any changes were made to the log record.

Click the DELETE Log in View button to delete all the records currently displayed in the grid window. You will be prompted to confirm if you want to delete the records - once you delete them, you cannot retrieve them again. By all means, be careful who you give the right to use this form. ..