---
Docs2Manage Views

Docs2Manage (D2M) has three different ways to view your folder structure and documents. These views can be changed by selecting the different views available under the "View" main menu.

Document Explorer
Work in this mode to easily view and modify the folder structure on the left side of the window.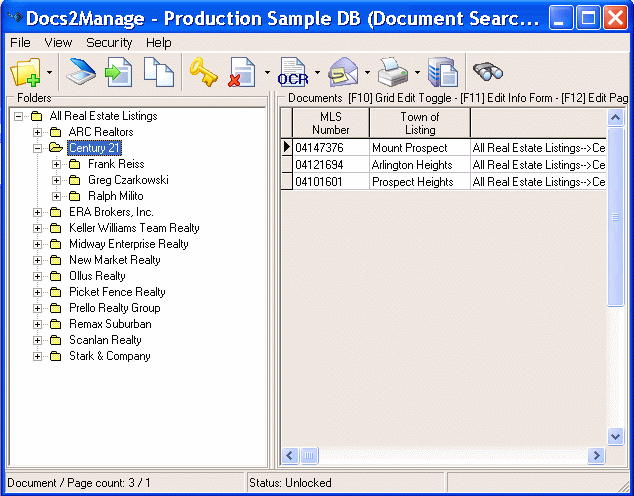 To switch to Document Explorer view, click Document Folder Tree on the View menu.

While in this view, you can right-click the explorer area to display a pop-up menu of folder operations and viewing preferences. Please read the Document Explorer section about this topic.

Data Explorer
This view is based on the data's Search Fields. Records are displayed according to the Search Fields of type "Drop-down Combo field" which you may have defined. The Search Fields are pre-populated on the Document Search Tree. Use the Date Range and Keywords search fields on Document Search Tree to quickly narrow the tree search to those that fit the given criteria.

The count of all documents before the tree search begins is next to the top node on the tree. As you select items on the tree, the search adds more criteria until all your search options are used or there is only one document to preview.

NOTE: This feature works best with the auto-narrowing search option on. Without this option on, the tree will show all values of a tree node, even when the selection of certain values will return no records. When this option is on, only valid values will display in the tree nodes as you perform your tree view search.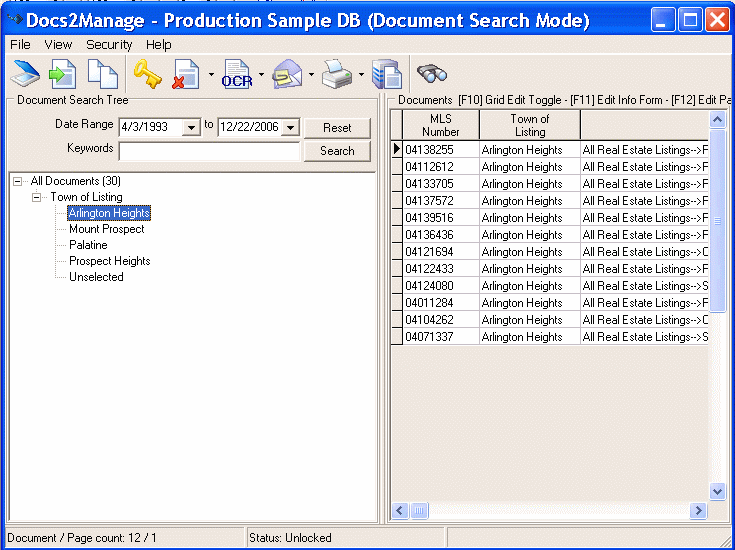 To switch to Data Explorer view, click Data Tree on the View menu.

Data Grid
This view displays all documents in a single grid view. Any defined folder structure is not displayed, and you cannot create or modify folders. However, this view allows you to view search results that may span many document folders.




To switch to Data Grid view, click Data Tree on the View menu. ..